Your schedule

in a clear overview –

Excel

will be a thing of the past

Excel is still regularly used in the construction sector when compiling a project schedule. But the question is, why? It takes you a whole day to compile schedule in Excel, and changing and communicating the schedule can be very time consuming. KYP believes the whole process can be easier and faster. KYP Project can be used to conveniently, easily and quickly compile schedule that can always be accessed online!

Always up-to-date project schedule

Save time, money and hassle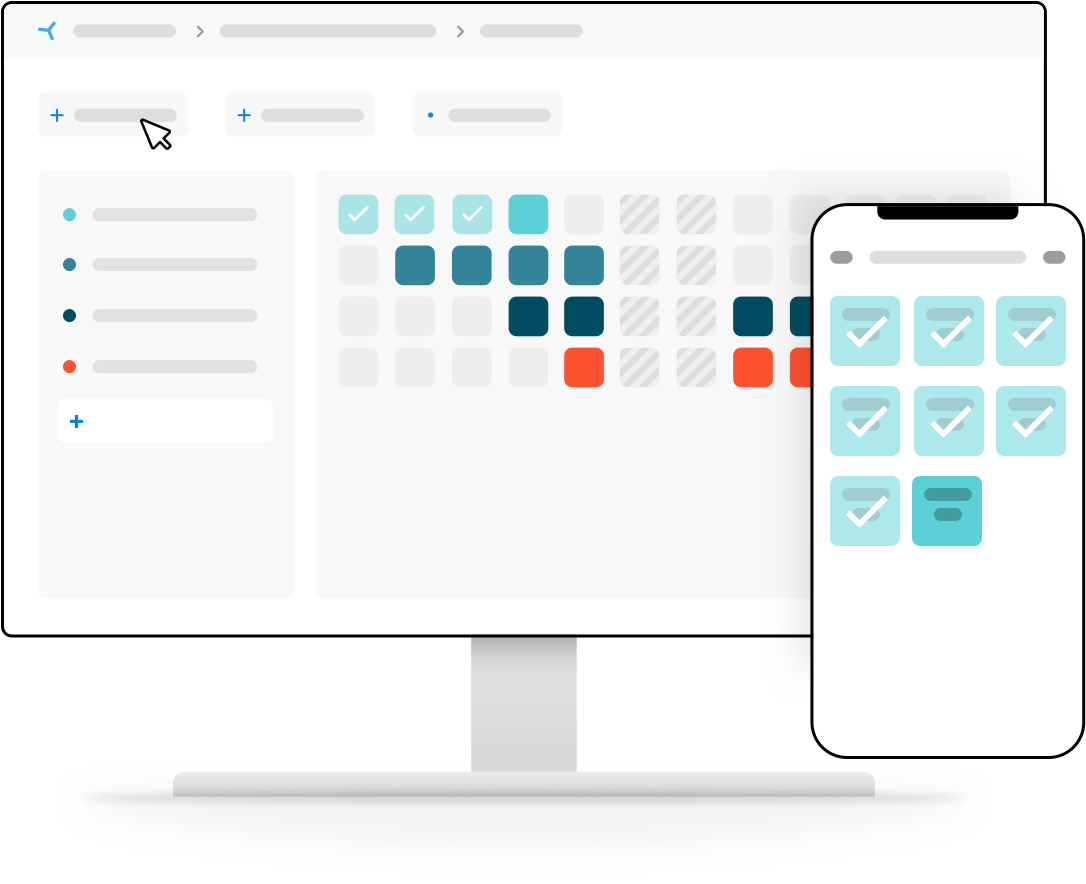 The same schedule for everyone
Because everything is arranged online, there will only be one version of the schedule. This avoids situations where people end up working with old versions of the schedule, which can sometimes be the case with Excel schedule templates. Everyone is able to immediately access the right schedule online. A great approach, right?
Save time during changes
You no longer have to spend hours entering tasks and making changes. KYP allows you to easily make changes, and every affected person is informed immediately. The schedule also immediately shows when tasks are ticked off by project partners.
Collaboration at its simplest
When everyone is involved in the schedule process, there is a greater sense of responsibility on all sides. It feels like you are all working together on a common goal. Collaboration in the construction sector thus becomes an easier and more pleasant experience with KYP Project!
What can

you do with KYP?
I am a superintendent
Work as a superintendent with a construction schedule in KYP Project and experience many benefits!
– Only one version of the schedule is available to everyone
– Changing the schedule has never been so fast! Determine which tasks or phases will change and communicate this with all project partners with one click
– Always keep an up-to-date stand line because the digital post-its are checked off at day level
No more hassle with MS Project, Asta or Excel schedule – save that time. Note: you never want to go back to another way of working with construction schedules.
I am project manager
As a project manager, you often have several construction schedules running at the same time. Then you want to be able to switch quickly with the executor on a project. Stay in control of ongoing projects and schedules!
– See immediately in which project an action is needed
– Updates on building materials orders
– Construction schedule changes sent with one click
– Keep an overview of the progress within all projects
Clear communication is key to meeting project deadlines. Always see at a glance when you need to be where. The schedule tool is even free to use for project partners.
I am project planner
As a project planner you ensure that a project starts with a good realistic construction schedule. You ensure that partners are purchased and that there is sufficient time for tasks that have to be done and at the same time that the deadline is met! If you put this schedule digitally, then the contractor can continue with the construction.
Link every party involved to the schedule. This way everyone, from executor, project manager to even project partners, looks at the same schedule.
I am project partner
As a project partner you have several projects running at the same time and you naturally want to keep that clear! When you are added to a KYP schedule as a project partner, this overview is even completely free for you to use. And there are even more benefits:
– Easily filter your tasks from the schedule
– Changes come through in real time, everyone gets the notification immediately – so everyone is up to date with one click
– Keep a capacity schedule of you and your teammates with My Company
– See at a glance when you have to perform your task on which project
Worries about the schedule and the many phone calls and emails about this are a thing of the past!
Online

schedule tool for the

construction

sector

Sound familiar? As soon as you leave the portacabin, you have forgotten the information you just read on the printed Excel schedule. It's not ideal, is it? Use an online schedule to make sure that you and all other parties are always up-to-date. Carrying out work on scaffolding or a hydraulic lift or working at a different site? The KYP Project app allows you to always access your construction schedule and documents via your phone or tablet. You can easily add building drawings to projects, so they are available to everyone involved in the project at all times and at any location.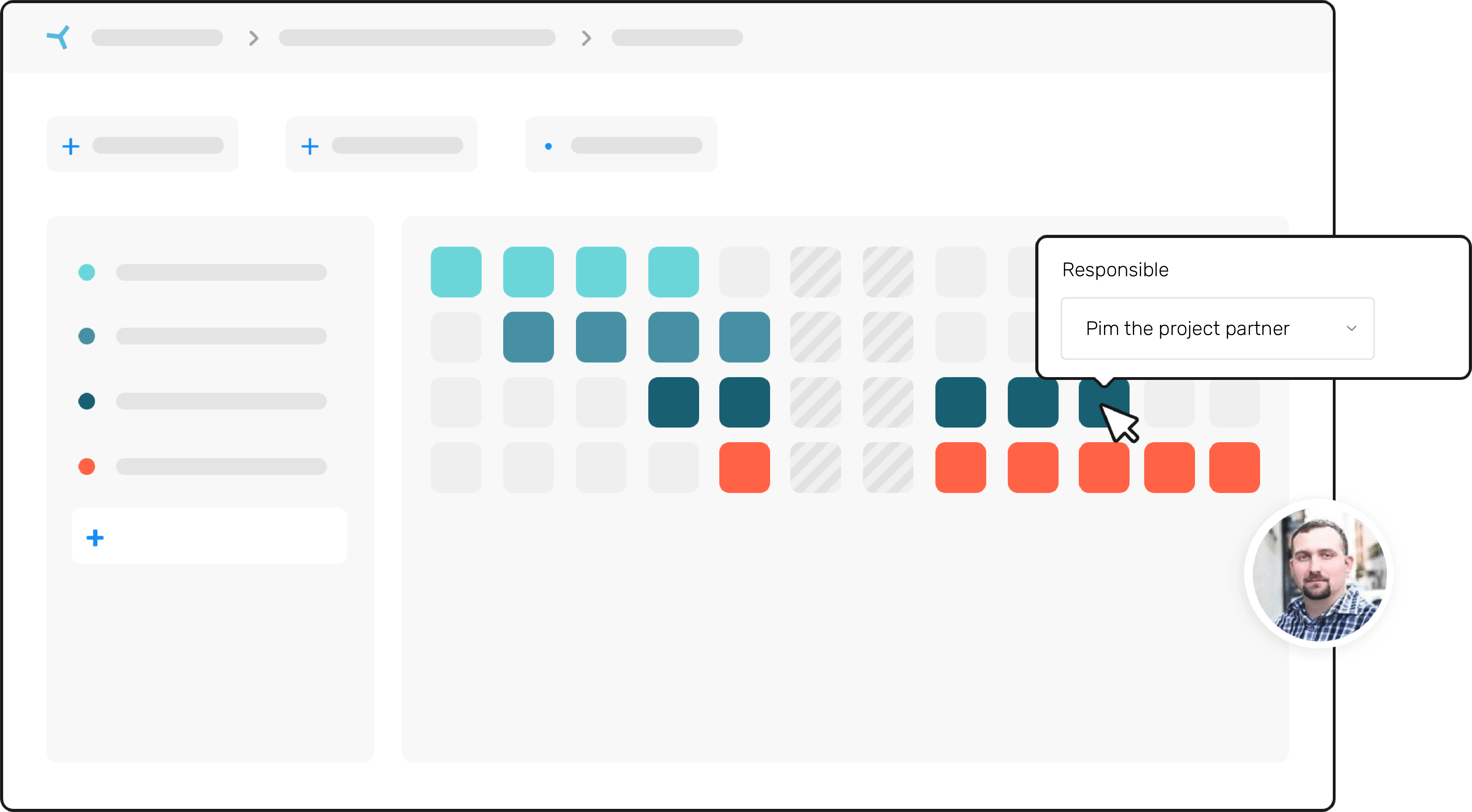 Your
capacity

schedule

 directly via KYP Project

When making sure that tasks do not overlap, you no longer have to mess around comparing various Excel schedules with each other. The 'My Company' feature in KYP Project immediately offers you a personal overview containing all the projects you are involved in.

If you are at the construction site, you can immediately see all your ongoing projects and can effectively manage your weekly schedule. This means you know exactly how many hours are available to accept new jobs.

Want to maintain an overview from the office? The 'My Company' feature provides an insight into all ongoing projects, tasks and involved employees from your organisation.

What is the current status? Going well? Then the project will be accompanied by a green dot in the overview. Have tasks not yet been completed? Then a red dot will be shown, along with the number of tasks that are running behind schedule. This means you can intervene wherever needed and can effectively manage the project.
Easy
schedule

and

communiction

Annual schedule, weekly schedule or hourly schedule identical to Excel, but a little easier. KYP Project allows you to quickly compile schedule and easily share it with everyone involved in the project. This means everyone knows when a task must be carried out, how many hours are needed for the task and what can be expected for the rest of the working week.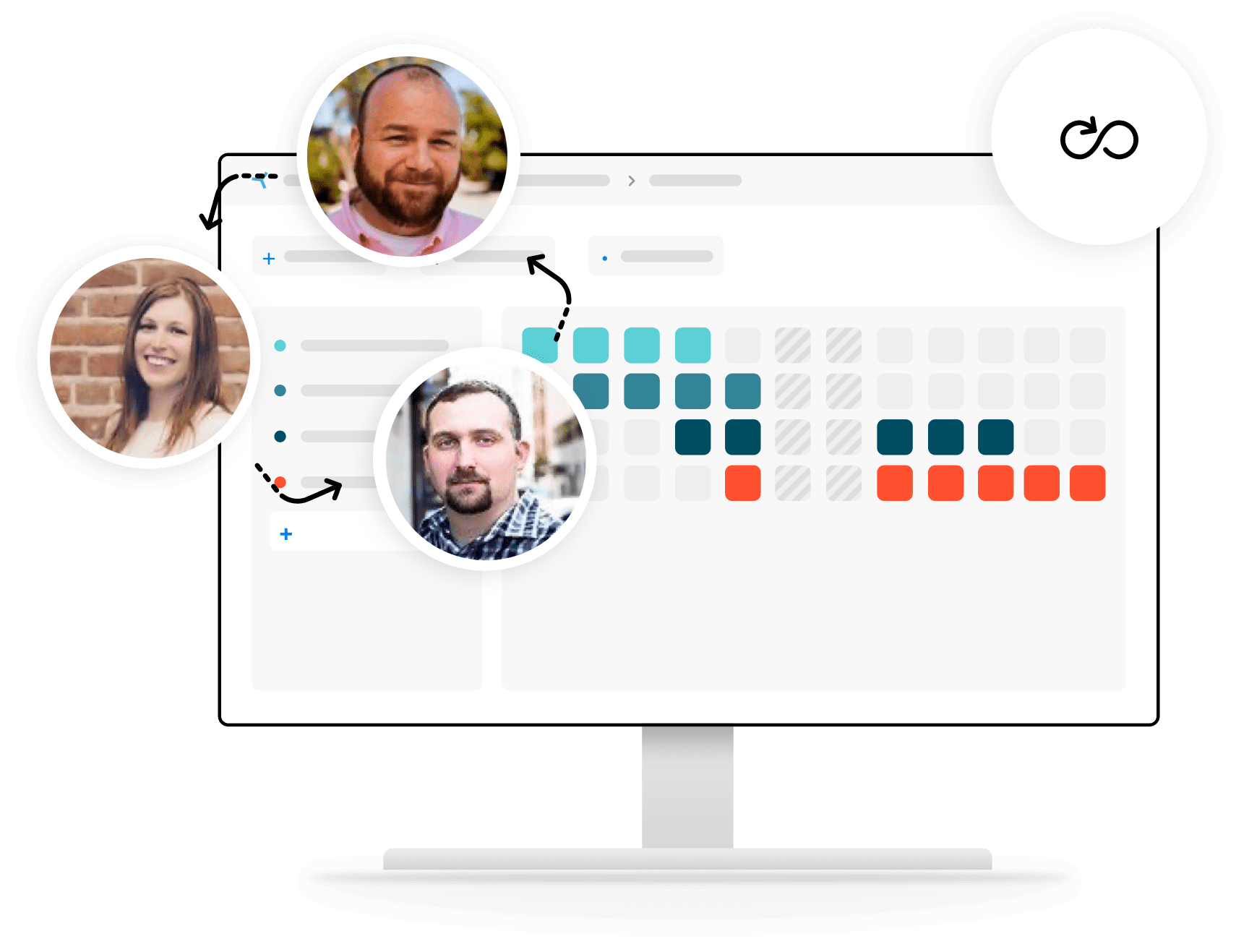 "Everyone sees the changes made to a schedule immediately, so you don't have to worry about forgetting to inform someone."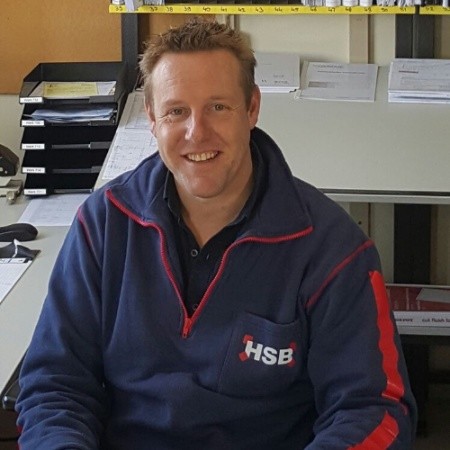 Dick Bakker
Project manager Kakes-Deurwaarder