Hey
project

manager

!

With KYP Project, construction projects become even more fun! Having a clear overview gives you peace of mind. Discover what else KYP Project has to offer you as a project manager.

Gain insight into risks

Up to date overview at all times
Stay on top of multiple projects at the same time
All your projects together on a single digital platform. Instant insight into your project's progress, take action where necessary.
Everyone has the information they need at all times
Since everyone is linked to their respective tasks, all parties have access to the latest schedule at all times.
Control over your projects
See exactly what sticky notes have been checked off and what the current state of affairs is, so you can improve the project. This allows you to stay on top of things at all times.
KYP Project
supports

you during the

entire project

!

As a project manager or project leader, you often have to work on multiple projects at the same time. In such cases, it is helpful to gather the schedules of all your projects in one place.

Discover how KYP Project helps you conduct your day-to-day activities.
Quick overview of the progress being made
In the projects overview, you can instantly see what projects require your attention and what projects are going well. KYP Project provides you with the up-to-date information you need to report to your colleagues.
Communicate directly from the schedule
When the schedule changes, all parties who are affected by the change are notified automatically. For example, heavy rain (unworkable weather conditions) affects the roofer, but not the floorer. With KYP Project, you can communicate specifically, directly and easily.
Learn from project data
The useful project data from KYP Analytics give you the insights you need to take timely action during your current project. The lessons you learn from that can then be applied to the next project.
Collaboration

made easy

A construction project is not a one-man job. As a project manager, you have to deal with myriad other parties. KYP Project brings all these parties together in one place!

1. Report concrete data to your colleagues

2. Stay on top of multiple projects and your capacity

3. Receive information about a project's progress

4. Learn from the current project's data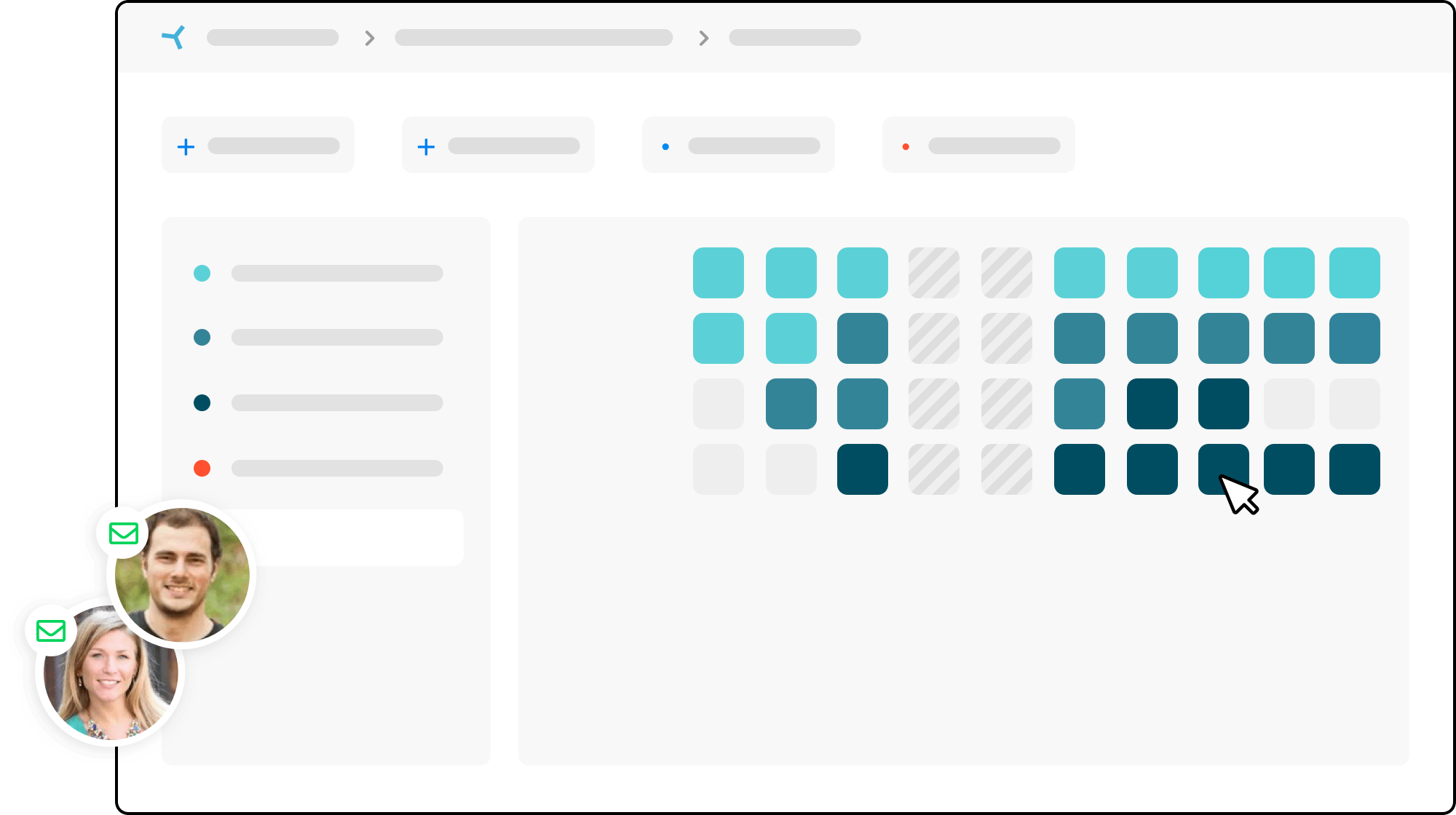 "KYP Project helps us communicate with co-makers and monitor the construction process"